There has never been a better chance to save money on new countertops in Orlando such as this season. Art Stone Surfaces is giving Orlando Countertops clients a rare opportunity to get the best deals and discounts on new countertops, with the fall season offers on kitchen and bathroom countertops.
You must be quick in snatching these deals since we just have few materials on offer and they are almost sold out.
If you want to invest in a home improvement project, then this is your opportunity to snatch the astonishing deals on new countertops in Orlando. Also, if you are uncertain of where to begin, here are some provisos where you can save money on new countertops in Orlando.
Discounts on slimmer countertops in Orlando                
Our most standard approach when fabricating countertop thicknesses for granite, quartz or marble slabs, involves making a 1.5-inch thickness edge. The original material isn't 1.5 inches; it ought to be .75 inches. Our fabricators will cut the original material into one more material before sticking it to one of the top pieces to make a 1.5-inch thickness.
We have discounts on these slimmer thickness kitchen countertops this season. Save thousands of new countertops in Orlando by going for these choices.
Deals on high value quartz countertops in Orlando
The high value Orlando quartz countertops from Art Stone Surfaces exhibits sturdiness, simplicity of upkeep and magnificence. Get this multitude of benefits of quartz countertops at a fantastic discount.
Orlando Quartz countertops fall under a similar price range as Orlando granite countertops, however when you shop at Art Stone, you are assured of a much affordable price. There will also be deals on select colors of quartz, particularly those that fall under the lower price classification.
We have fully stocked on brand names like Caesarstone and Silestone.  Note that these are moving exceptionally quickly and soon all the stock will be sold out. Rush and get these deals while stocks last.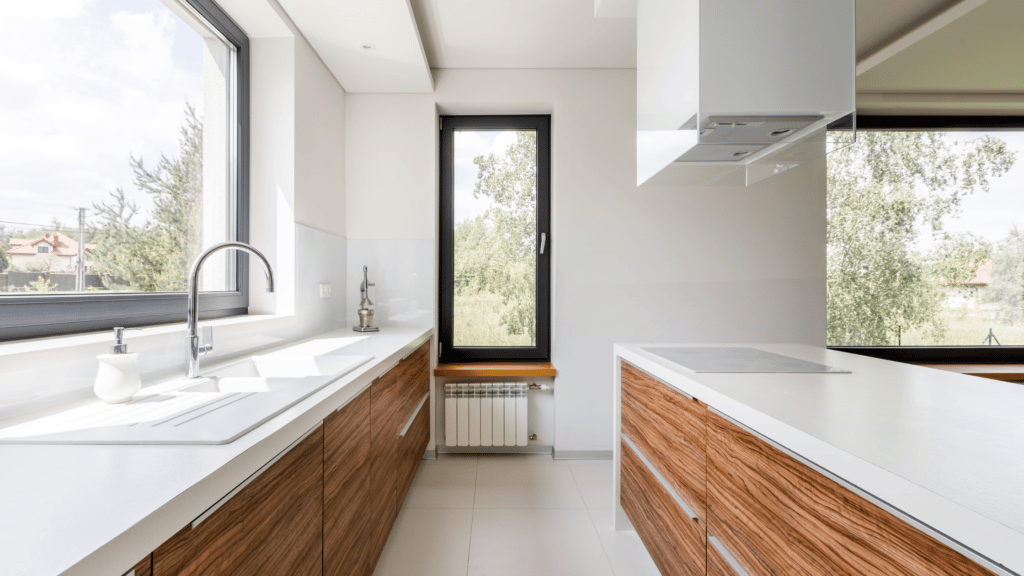 Deals on discounted Normal Granite slabs
The most rare granite colors will always cost more. This season, visit our Orlando stone yard and request discounted rare color granite. Odds are you will be offered a portion of the normal high value granite countertops colors as well, at a very affordable price.
We have a ton of deals on new countertops in Orlando that are made of normal granite countertop colors. You may land on something you like on offer, or you can choose to investigate a portion of the more expensive granite choices available.
Cheap Prefabricated Granite countertops
Prefabricated granite is the kind of countertops sold with edges currently on them. Among the countertop deals from Art Stone Surfaces, you will find pre-fabricated granite countertops with remarkable edge profiles to be among the best priced. Some will even come with a 4-inch backsplash. At even lower costs, you can select a portion of the normal granite colors of prefabricated countertops.
At Art Stone Surfaces, we ensure that our prefabricated granite countertops are standardly done so that we can work with your planned style and taste.
Would you like to find out what different choices we have for you to save money on new countertops in Orlando? Countertop experts from Art Stone Surfaces in Orlando will help you make an informed choice and save cash. Hurry and get your share of the quick rolling deals on Granite, Quartz and Marble Countertops in Orlando while stocks last.