If you're planning to buy a house in Orlando, chances are you've already considered snapping up an older property for renovation.
Finding a perfect property in the ideal location such as Orlando is extremely uncommon, but if you buy a rundown property and turn it into your dream home, you will find this a better option than buying a move-in-ready house. If you are in the business of renovating real estate for profit, buying a house in a bad condition in Orlando, updating it could help you to maximize the scope for added value.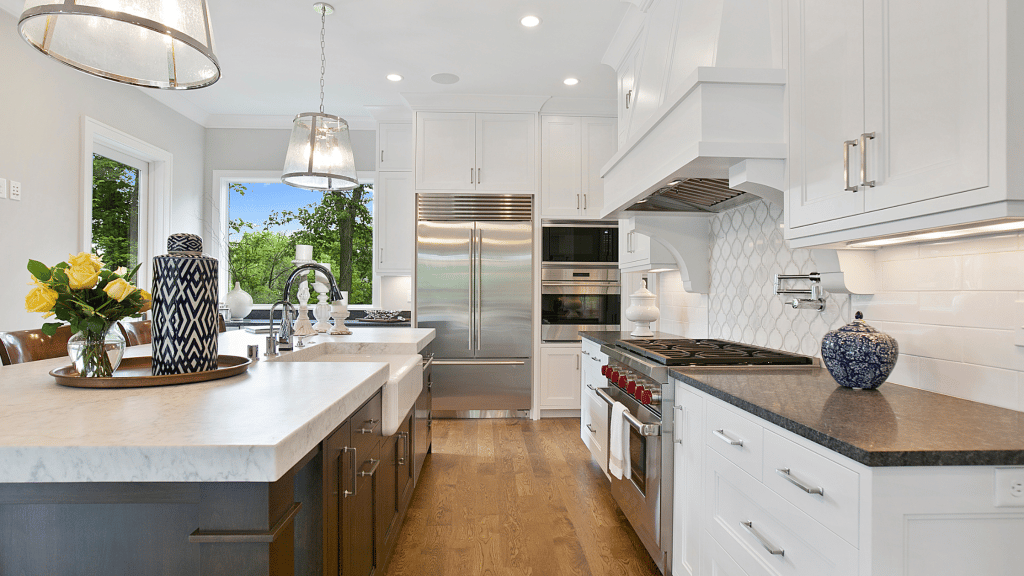 Most of the profit gained is made through securing the right buying price when the property market is booming.
Even smaller renovations can make a big impact
Some renovations may not cultivate huge returns, but they can make a sizable difference to the desirability of a home with little upfront cost or effort. When addressing a combination of smaller defects, you can easily optimize the potential value of a home. Defects such as peeling paint, dated countertops and dated decor are just some of the examples of relatively easy fixes.
If you are in the business of updating real estate for profit, here are some countertops suggestions for kitchen and bathrooms in Orlando.
Granite
When it comes to updating an older home in Orlando with new countertops, most homeowners are quick to call on granite because of how strong this natural stone countertop is that not even a sharp knife can scratch its beautiful surface. There is an abundance of colors, styles, and sizes to choose from allowing the owner to have their own unique counter.
What Material is it: Granite is formed through the process of solidifying and cooling molten lava or magma. It is one of the toughest materials that are being found today. They can come in the form of tiles or slabs. There are three finishes to choose from which are polished, honed, and leather.
Engineered Quartz
Quartz is a very strong, nonporous option for new kitchen countertops. It resists heat, water, bacteria and stains without sealing, making it very easy to maintain. Quartz countertops are simple to clean, offer a wide range of tones and have consistent colors and patterns.
Quartz countertops have visible seams, and UV light can cause fading or discoloration. Many other benefits make it a wonderful choice for countertops that last.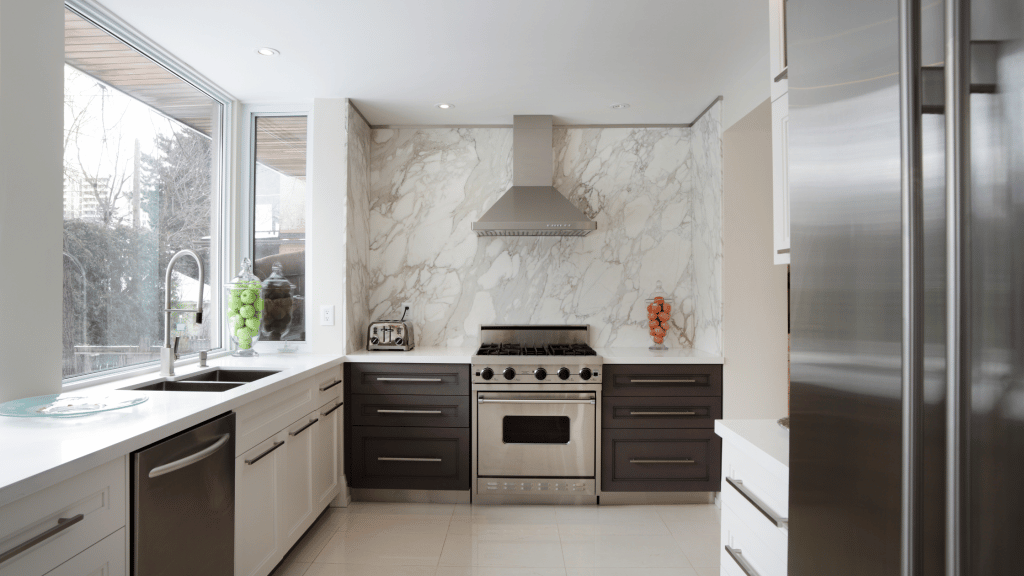 Marble
A fan favorite for many reasons as marble just oozes luxury. However, with its sophistication comes susceptibility i.e. stains are not marble-friendly. There is a huge selection of shades to choose from such as pink, green, black, cream and white – that are enriched with crystals for that luxurious look.
What Material is it: Marble is a stunning crystalline metamorphic rock form of crystallized limestone that is often used for architecture and sculptures before it became a household favorite for new countertops. Known for its beautiful streaks of colors.
Combining Countertop Surfaces
For a truly customized cooking experience, install a combination of different Orlando Kitchen Countertop materials for specific kitchen tasks. For example, natural stone surfaces work nicely near the cooking range, while solid surfaces are perfect around the sink for easy cleaning.
Because of special exceptions, like custom orders, combinations of new kitchen countertops in Orlando could be the most expensive option. Speak with an Orlando countertops contractor about your budget or needs to find the perfect countertop options for your kitchen.